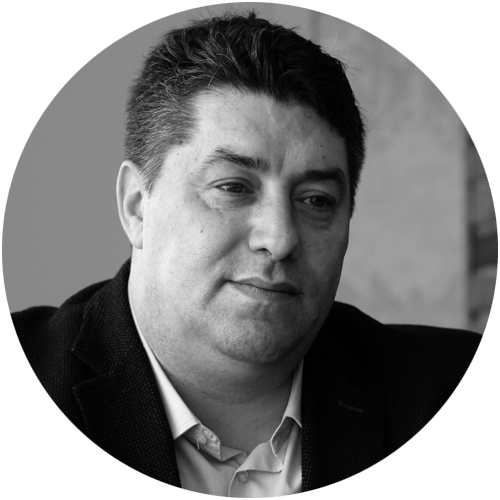 Oleg Maltsev
Author, scientist, criminologist, psychologist, photographer and investigative journalist. He is an Academician of the Ukrainian Academy of Sciences. Founder and director of The Memory Institute and head of Expeditionary Corps which regularly conducts field research around the world and has a unique library of thousands of film photographs, old treatises and manuscripts. He is an author of numerous books in the areas such as applied history, sociology, depth psychology, philosophy, criminalistics, criminology. He is an editor of several interdisciplinary peer-reviewed journals.
Dr. Oleg Maltsev prepared for his military career at the school of Moscow Cadet Corps, where he learned and investigated the origins of martial arts, combative systems and different aspects of security field. His mentor is Viktor Pavlovich Svetlov, whose ideas and techniques of self-improvement had a long-lasting influence on Maltsev. At the same time he studied law, and was admitted to practice as a lawyer first in Russia and then in Ukraine. Svetlov was the heir of a Soviet tradition of the study of memory, and Maltsev developed an interest in psychology, later encountering the theories of Leopold Szondi. He continues scientific legacy and research of two outstanding scientists - Academician Grigoriy Semyonovich Popov and Academician Alexei Samuilovich Yakovlev, which were introduced to him by his mentor Viktor Svetlov.
Dr. Maltsev established several organizations: The International Schicksalsanalys [Fate Analysis] Community Research Institute, The Memory Institute, and The Scientific Research Institute of World Martial Arts Traditions Study and Criminalistic Research on Weapon Handling, Applied Science Association, Institute for the study of human behavior in extreme situation among others and Big Guns Concern dedicated to film and digital photography. He is Editorial board member of peer-reviewed journals such as Baudrillard Now, Newsletter on the results of scholarly work in sociology, criminology, philosophy and political science, Fundamental and applied researches in practice of leading scientific schools and Expedition Journal.
Dr. Maltsev is a full member of the International society of criminology (ISC), American Psychological Association (APA), American Philosophical Association, Chairman of the oldest Odessa Photographic Society and Chairman of several other humanities institutions.
Maltsev is a prolific author and lecturer, and thousands have attended the lectures and seminars he offers in several countries and online. He is an author of monographs such as Philosophy of Southern of Italy, Photography as a Source of Scientific Information, Psychological portrait of a serial killer (a joint monograph on the disclosure of serial killings), The Moment of Truth; more than 40 books, more than 23 translation of martial arts and fencing treatises from Italian, Spanish, German, and English, and about 40 documentary videos and movies, most of the latter the result of field researches.
The Expeditionary Corps has been conducting more than 30 scientific expeditions in Europe (Germany, Italy, Spain, Greece, Сzech republic, Switzerland, Austria, Croatiaб Portugal, etc.), the USA, Mexico, South Africa etc. in search of archival and historical materials. This division of The Memory Institute, headed by academician Maltsev, is a group of scholars with various expertise, businessmen, lawyers, photographers, strategic consultants, and security specialists who investigate and integrate scientific methods for tackling highly complex tasks in the field of the professional services industry.
Contacts:
Eternal Pain: Mexican criminal tradition

This book is devoted to results of the scientific research of bladed weapon technology used in Mexican criminal tradition compiled throughout four historical periods: pre-Columbian era; period of the Spanish colonization; war with America in the middle of the 19th century; Mexican mafia as a sample of the 20th and 21st century.

The book includes detailed description of historical preconditions of Mexican criminal tradition emergence.

Jean Baudrillard. Maestro. The Last Prophet of Europe (Oleg Maltsev, Lucien Samir Oulahbib).

Jean Baudrillard was a prominent thinker, French philosopher, author of more than 50 works and essays that examine modern consumer society in depth. This work provides an idea of the philosophy, sociology, and radical anthropology of Baudrillard as the foundation of efficiency and safety in such unpredictable and uncertain conditions of an invariably changing environment.

This work is a practical book for modern people who want to have an unbiased view of current state affairs and take responsibility for their present and future.

"Non-compromised Pendulum" (Oleg Maltsev, Tom Patti)

"Non-compromised Pendulum" is the first book in the series about Cus D'Amato's system; it results from more than 20 years of Cus's style research, an unbeaten boxing coach who nurtured three world champions—a feat no one is capable of repeating nowadays.

D'Amato was the first person who brought science to the U.S. This book describes skills and tools necessary to have a fundamental understanding and application of D'Amato's system, particularly psychology and philosophy of the system. The book was written in collaboration with the student of Cus, Tom Patti—who lived in the house of his mentor together with Mike Tyson.

Scientific monograph "Philosophy of Southern Italy" (Oleg Maltsev, Vitalii Lunov)

This work describes the Southern Italian subculture, philosophy of three criminal organizations known as 'Ndrangheta, Camorra, and Mafia; results of long-term scientific research, including the concept of resolving the Baudrillard's paradox, how people retransform into criminals, concepts of "I-1" and "I-2", symbolic concepts and fate, active opposition to fatal twists among others.

On Your Knives

There are several reasons I have thought that it would be interesting to write this book. First, Russian criminal tradition has very exceptional features in comparison with other criminal traditions around the world, it is highly dependent on power.

This criminal tradition somehow got blended with social life and became its inseparable element, but not quite understandable. On the other hand it was classified as secret at the turn of 50-40s, and it was made part of the USSR army secret service's arsenal.