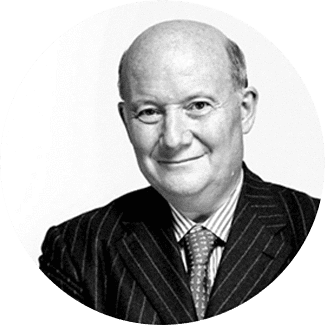 Massimo Introvigne
Professor, sociologist of religion and intellectual property attorney.  A founder and Managing Director of the Center for Studies on New Religions (CESNUR) in Torino, Italy, an international network of scholars who study new religious movements.
Massimo Introvigne earned B.A. in Philosophy from Rome's Gregorian University in 1975, and in 1979 his Dr. Jur. from University of Turin. He worked for the law firm Jacobacci e Associati as an intellectual property attorney, specialized in domain names. In 1972, he joined conservative Catholic group Alleanza Cattolica. From 2008 to 2016 he has served as vice-president of the group. In 1988 he co-founded CESNUR and has since served as the group director.
In 2011, he served as the "Representative on combating racism, xenophobia and discrimination, with a special focus on discrimination against Christians and members of other religions" of the Organization for Security and Co-operation in Europe (OSCE).
In 2012 he joined the faculty of the Pontifical Salesian University, also accredited by the Vatican, as a professor of Sociology of Religious Movements and, as of 2013, of Sociology of Religions. In June 2012, Introvigne was appointed by the Italian Ministry of Foreign Affairs as chairperson of the newly instituted Observatory of Religious Liberty, created by the Ministry in order to monitor problems of religious liberty on a worldwide scale. Beginning in 2018, Introvigne was editor-in-chief of the daily magazine on religion and human rights in China, Bitter Winter, which is published by CESNUR. Introvigne is a proponent of the theory of religious economy developed by Rodney Stark.
He is the author of 70 books in the field of Sociology of Religions, mostly devoted to new religious movements among which The Cultic Milieu: Oppositional Subcultures in an Age of Globalization (2002), Satanism: A Social History (2016), The Plymouth Brethren (2018), Inside The Church of Almighty God: The Most Persecuted Religious Movement in China (2020) and others.
Dr. Massimo was the main author of the Enciclopedia delle religioni in Italia (Encyclopedia of Religions in Italy). He is a member of the editorial board for the Interdisciplinary Journal of Research on Religion. He is also a consultant on intellectual property rights. He has also written hundreds of articles, both in daily newspapers and in religious and secular periodicals.
Languages: Italian, English, French, Spanish
Contacts:
Official site
E-mail: mintrovigne@jacobacci-law.com, info@terrazzasolferino.it

The Unification Church: (Studies in Contemporary Religions)

Since 1954 Unificationism has evolved toward a more normative approach to worship and lifestyle, if not belief—a point that Italian scholar Massimo Introvigne emphasizes in his balanced overview of the church's history, doctrine, spirituality, missionary activities, and controversies.

He notes that in doctrine Unificationism has moved away from mainstream churches toward increased emphasis on contact with the spirit world, numerology, and construction of a modern "Garden of Eden" in Brazil.

Satanism: A Social History (Aries)

For the first time, Massimo Introvigne proposes a general social history of Satanism and anti-Satanism, from the French Court of Louis XIV to the Satanic scares of the late 20th century, satanic themes in Black Metal music, the Church of Satan, and beyond.

The Plymouth Brethren

This is the first history of the Plymouth Brethren, a conservative, nonconformist evangelical Christian movement whose history can be traced to Dublin, Ireland in the late 1820s.

The teachings of John Nelson Darby, an influential figure among the early Plymouth Brethren, have had a huge impact on modern evangelicalism. However, the credit for Darby's work went to some of the first generation of his students, and as evangelicalism has grown it has completely ignored its origins in Darby and the Brethren.